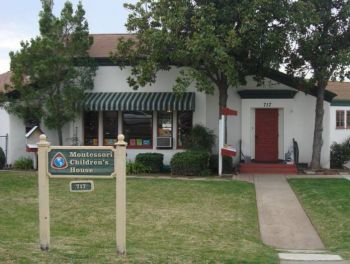 Children are human beings to whom respect is due, superior to us by reason of their innocence and of the greater possibilities of their future.
– Maria Montessori
Welcome to MCH & MCE
Montessori Children's House & Montessori Children's Elementary have provided quality, authentic Montessori education and care for children ages 18 months -12 years old.  With over 35 years serving the Ramona community, hundreds of Ramona families have become part of our Montessori family. We believe that the best education for children addresses the "whole child." Children deserve social and emotional development as well as academic.
Our certified Montessori guides at MCH and MCE have committed themselves to providing your child a nurturing environment where they can not only learn, but excel. We'll help your child reach his or her full potential as a student, and more importantly, as a human being. Our global curriculum exposes children to the interconnectedness of life in our community and on Earth.
Our philosophy is that Montessori nurtures human potential, leading children to ask questions, think for themselves, explore, investigate and discover. Our ultimate objective is for them to be able to learn independently, and retain the curiosity, creativity and intelligence with which they were born.
We also believe parental involvement and education is key to the success in becoming a community of learners.
We look forward to being your partner in the education of your child.
Call and make your appointment today!
Linda Jordan
Directress
Now Enrolling for 2020-2021 School Year
Registration is now open! We are currently accepting applications for the 2020-2021 school year. There are two programs available at MCH and MCE.
Montessori Children's House (MCH) offers a true Montessori based pre-school program serving ages 18 months through 5 years.
Montessori Children's Elementary (MCE) offers a elementary program using the Montessori curriculum for ages 5 through 12 (grades K- 6th).
Tours are now available.  Call to make your appointment –  760-789-5363. Military and sibling discounts are available.
Driving Directions

Take CA-67/Main Street to 9th St
Go South-East on 9th for 1/4th of a mile
MCH/MCE will be on your right